Screen Printing Courses
at Leeds Print Workshop
My teaching at Leeds Print Workshop
I teach two courses at Leeds Print Workshop, Make Your Mark and Introduction to Screen Printing. Make Your Mark is an experimental screen printing. Students learn to use screen printing in experimental ways using stencils, screen exposures and mono printing methods. I have researched the course considerably by testing new techniques which I have developed and adapted, in particular drawing through the screen with water-soluble materials, resisting ink and creating handmade positives with wide ranging media. The courses has a strong emphasis on mark-making, colour mixing and print application, allowing you to develop new skills and challenge old ones.
Leeds Print Workshop
Leeds Print Workshop is a co-operative printmaking studio based on Vicar Lane in central Leeds. I am a founding member and on the management committee.
www.leedsprintworkshop.org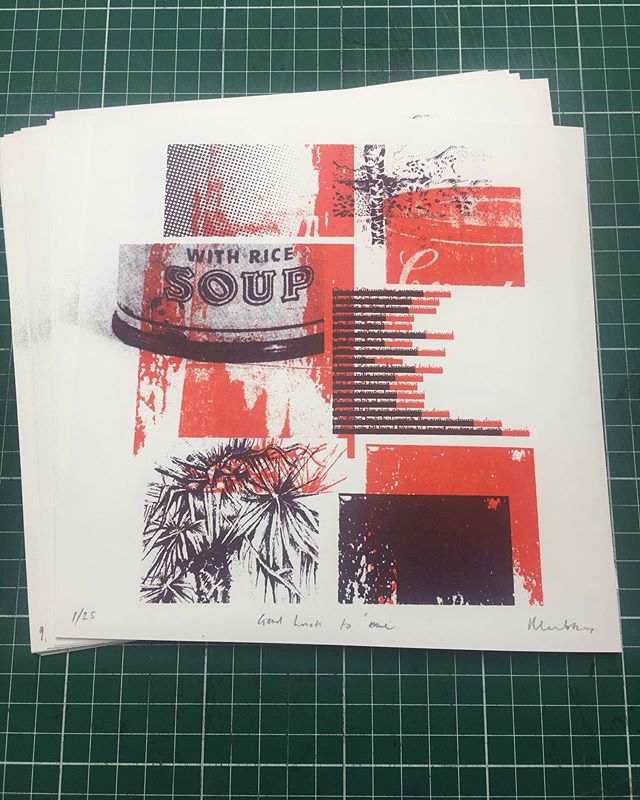 Tonight's hard graft. Second print edition for the 2020 Hotbed Press Exchange. (This is a two colour screen print experimenting with a drawing of mine, Monoprint textures and a found image of a Warhol's soup can that I added a halftone to). I've got some spare so message me if you want one. 🍷 Happy Wednesday. Good luck to me! #goodlucktome #2020printexchange #screenprinting #artist
Insta shout out for my beautiful friends. Keep the good work up in Saltaire festival. Proud. Love you! 😍🤩👌🏻😁💪🏽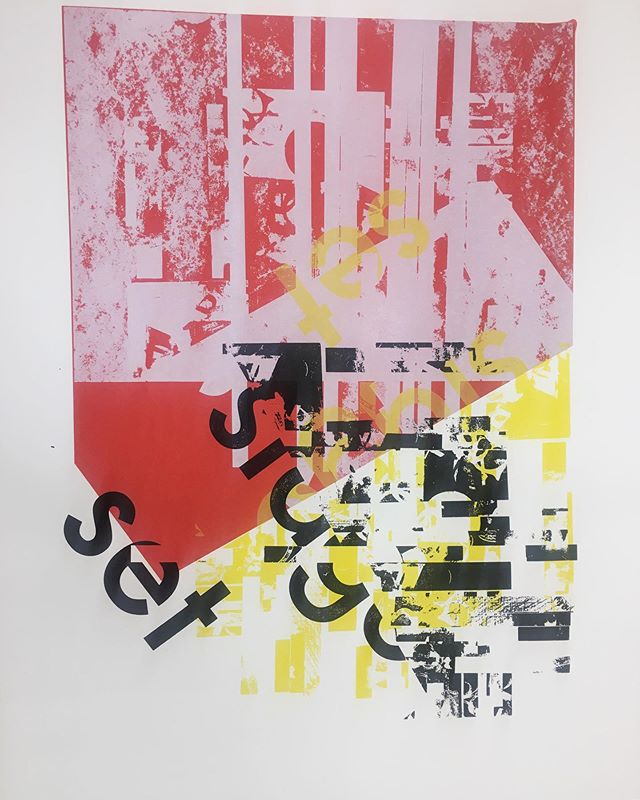 Some recent work. It would be great if someone bought one for several thousand euros so that I can use the proceeds to cycle around the world with @helenunderscorewood Thanks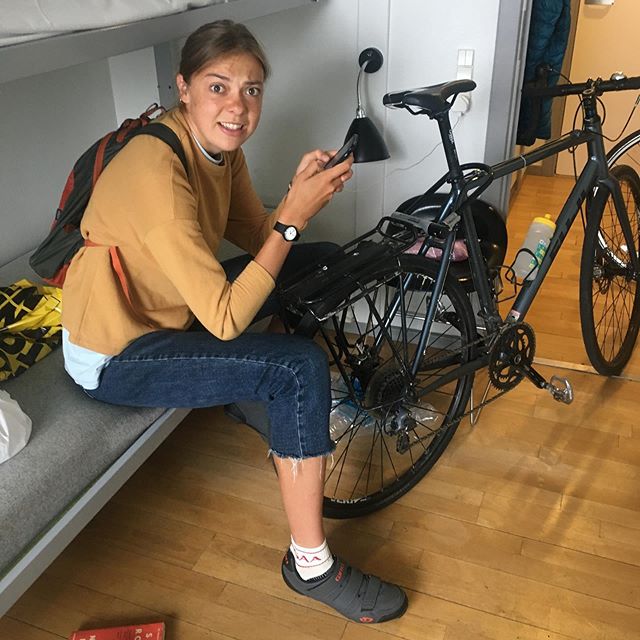 The hardest challenge yet. Will we find two cardboard boxes for our bikes in Copenhagen within five hours? (And dismantle and pack them too?) #theapprentice #procrastination